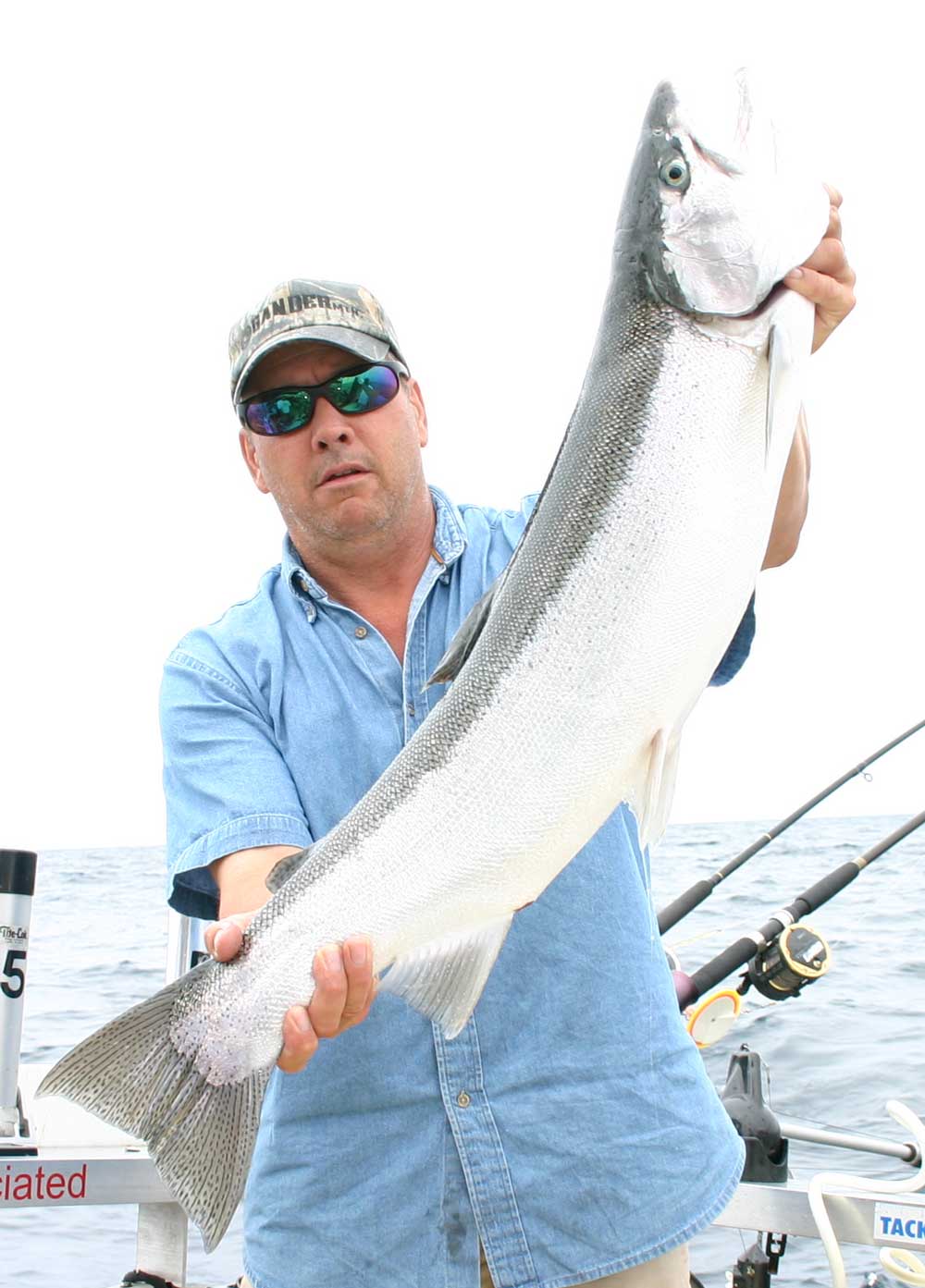 Captain Mike Boyd and Coldwater Charters
If you're looking for an unforgettable Lake Michigan charter fishing experience, Captain Mike Boyd at Coldwater Charters is your go-to guide! With a U.S.C.G license since 1996, Captain Mike has over 20 years of experience fishing on Lake Michigan. He is a full-time fishing and hunting guide, a tournament pro with multiple top ten finishes, and an Outdoor Writer with a passion for the outdoors.
Captain Mike's Lake Michigan Charter service operates aboard the Salmon Express II, a D.N.R inspected and federally documented vessel equipped with state-of-the-art equipment, including radar, Sonar, GPS, Auto Pilot, and down speed and temp. With Captain Mike, you don't need to worry about bringing any equipment or tackle, as he provides everything you need for your fishing trip.
One of the best parts of choosing Captain Mike as your Lake Michigan charter fishing guide is that he will clean and bag your catch for you. This personal touch allows you to relax and enjoy the scenery while Captain Mike takes care of everything else.
Captain Mike knows the waters of Lake Michigan like the back of his hand, and he will work with you to create the perfect fishing trip for your needs. Whether you're a seasoned angler or just starting out, he will provide you with a personalized and unforgettable experience.
Choosing Captain Mike as your guide means choosing a top-rated Lake Michigan charter fishing experience. Book your trip today and get ready to catch some of the biggest fish in Lake Michigan with the guidance of an expert fishing guide.